ABOUT Healthigo
Healthigo is UAE's largest patient centric, healthcare discovery and engagement platform, facilitating easy and quick access to healthcare.
Connecting all healthcare stakeholders on a single platform, we link patients and care seekers to healthcare providers, doctors, pharmacies, health and wellness centres, all mapped to their insurance providers.
With our unique value propositions to patients, healthcare providers, doctors, insurance, corporates and the community, Healthigo is successfully disrupting the concept of Connected Care and bringing higher value to every partner in our ecosystem.
Healthigo as a patient experience and engagement platform facilitates –
Higher visibility & discovery
Better engagement & experience
Improved response & care
Enhanced community & social collaboration
For over 2M+ care seekers with access to Healthigo, we ease the healthcare discovery experience and smoothen a user's healthcare engagement journey through instant appointment bookings, alerts and reminders, offer and promotions, personalized health & wellness news, and much more.
Healthigo lists over 5,000 healthcare providers with 18,500+ Doctors, mapped to 100+ Insurance providers in the UAE; increasing visibility and patient engagement, providing better collaboration tools and actionable insights, to deliver the best healthcare experience to patients and care seekers.
For Insurance providers, Healthigo helps increase member engagement, retain clients and members and reduce over-utilization.
Corporate enterprises use Healthigo to engage with employees on health and wellness, helps increase productivity, lower costs and ensure employees are healthy and happy.
"Our aim is to build a smarter, healthier community together with our ecosystem partners. "
Today in the UAE, over 13 Million hours are wasted in seeing a doctor while booking an appointment, in-transit, pre and post appointment. Care seekers need to use multiple channels and approaches, from finding the right doctor based on their insurance plan, booking an appointment, managing health records to post-treatment engagement. Only 15% patients are engaged with providers for continuous care. Less than 8% of the UAE population follow and adhere to healthy lifestyle habits. This leads to disillusionment and disassociation of healthcare, resulting in poor health.

Providers and Payors spend over 70% of time attending to insurance enquiries and appointment booking. More than 32% of patients do not show up at all for the first appointment. Over 70% patients do not turn up for follow up consultations. These low engagements and lower efficiencies lead to higher costs. For healthcare providers, managing and retaining existing patient base while attracting new business, optimizing operations and utilizing time optimally are challenges faced on a daily basis.
Insurance providers and corporate enterprises are constantly looking at how to decrease healthcare costs while engaging with insured members and employees. Over 68% of employees are stressed at work and only 38% of employers have some form of wellness agenda to bring down this number. Employees and their families do not have access to healthier lifestyle options and over 4.6M hours are lost due to ill health and absenteeism. Human Resources often do not have data and options that can be leveraged to increase productivity or enhance employee welfare and engagement to improve health and wellbeing of their organization, where most of the care seeker community are.
Healthigo is the only platform that connects all stakeholders in a patient's journey on a single platform, seamlessly.
Healthigo, in a short span of time is disrupting the healthcare experience segment and has achieved high traction with providers and partners.
Innovation & Disruption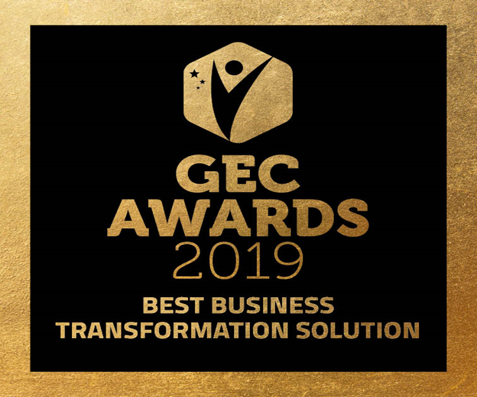 Winner
2019
Vendor driven technology solution stack enabling businesses to redefine their sales and business models, moving towards enabling new customer segments and revenue opportunities.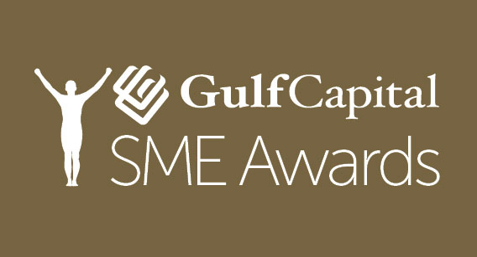 Disruption Of The Year
2019 Finalist
SME which has created an innovative disruption showing evidence of how the disruption has changed its market, tested with customers and the tracked results for the business.
Business & Impact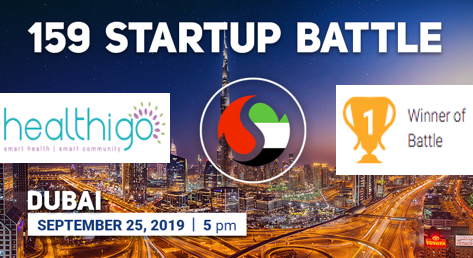 Winner
2019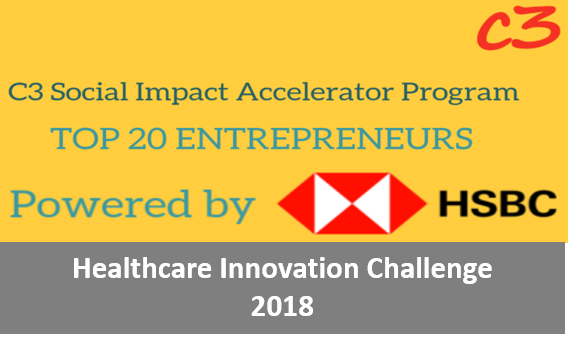 Healthcare Innovation
Challenge 2018 Finalist